The MiniDV is a tape like the big VHS tape. It is used with Camcorder to record video. The data of MiniDV is a videotape format which was the most popular format for home video cameras at a time. MiniDV uses the same compression as DV. MiniDV Record time is about 60 minutes (standard play) or 90 minutes (extended/long play). To view the recorded data, you have to play it with the Camcorder itself and view it through the integrated LCD. You can connect the Camcorder to a TV while playing it back to view it on a larger screen.
The video content in MiniDV tape is in analog format, which you cannot play with computers, smartphones, tablets, TV boxes, HDTV, etc. To convert the MiniDV data to a digital format like MP4, you must transfer it to a digital environment like the computer. From the computer, you can convert the data to different formats, including DVD format. This article focuses on how to convert the MiniDV tapes to digital files without Camcorder.
How to Convert Mini DV Tapes to Digital Files without Camcorder
The traditional way of transferring data from MiniDV tapes to the computer is to connect the Camcorder to the computer directly. Usually, after the connection, editing software in the computer is activated to capture the data from the Camcorder.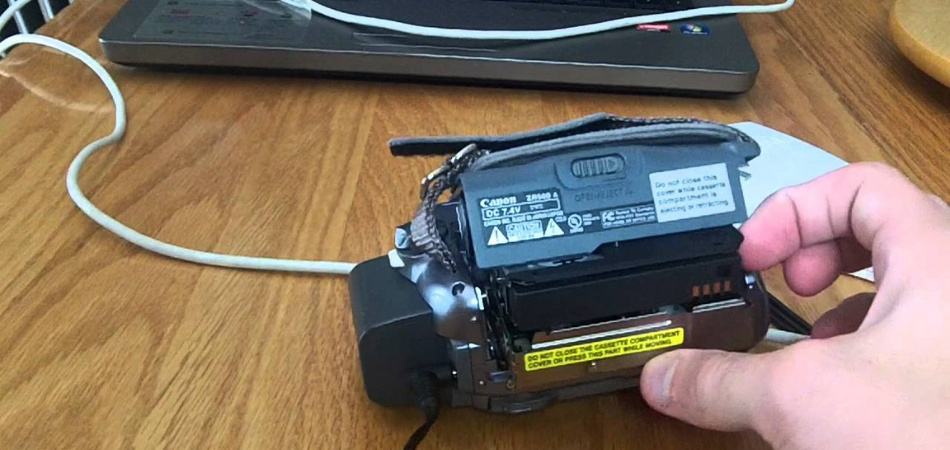 In general, many camcorders have a USB output for copying contents to a computer or connecting to a display or external recorder with a USB input. Also, many camcorders come with FireWire output. However, FireWire is far more common on Macs systems than on PCs. Some Camcorders come with the small size type of USB and FireWire connectors, but the functionality is the same
Since the tape is an analog device, the process of transferring data from it is mechanical. The way it is done is that the MiniDV, is set to play the data in real-time from the Camcorder into the computer. The MiniDV must be in a functional Camcorder to play the data in real-time into the computer.
But what if you have some good memories in your MiniDV tapes but have no vintage original camcorder to do the playing to effect the transfer? So, let's discuss how to convert Mini DV Tapes to digital files without camcorder.
1. Transfer the date to your computer
There is no MiniDV converter that can convert your MiniDV data to digital files if you don't have Camcorder. So, you must first transfer the data to a computer before the conversion can be done. Also, since the MiniDV tape is analog, the digital feature of copy and paste is not possible.
So, to transfer the data in the tape is to play it with a Camcorder into the computer in real-time. The only available way is to use a mini-DV playback device. The reason for this is that the transfer process cannot work except a device is playing the tape in real-time.
2. Connect the MiniDV Playback to a computer
You connect the MiniDV playback device to the computer using a good capture device. The capture device and the software in the computer are what convert the data during the data transfer.
The process of connecting your MiniDV playback device to your computer is something you need to understand.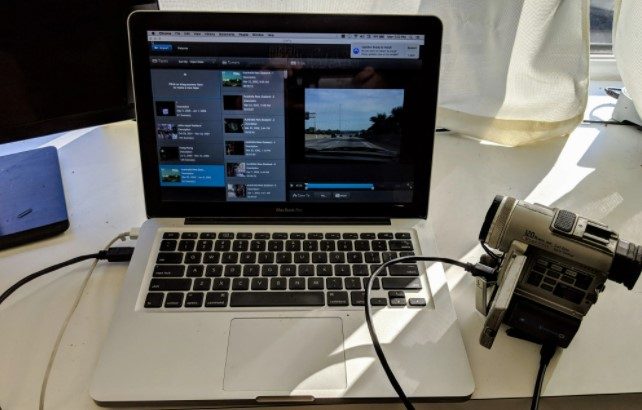 Usually, the way to do it is by connection through a Firewire cable. Most MiniDV players come with a Firewire (IEEE 1394) port. Through it, you can transfer high-quality video to your computer without stress. However, your computer must also have a Firewire port.
Unfortunately, not all computer systems come with Firewire ports. If your system is a Desktop computer system, the best thing to do is to buy a Firewire card to install. On a laptop, just check if your laptop model has an Express Card slot or a PCMCIA slot. Today, most laptops have memory card readers to support the latest high-definition cameras and camcorders.
3. Use a Video capture device
If your problem is that you have no access to FireWire, you will need a "video capture device" with the required Firewire port. The device comes with DV in and USB out ports.
All you need to do here is connect a Firewire cable from your MiniDV playback device to the DV-in port of the video capture device. Then, you complete the job by connecting a USB cable from the USB out port of the device to the USB port of your computer.
Mini-DV players are no longer in production, but you can still locate one, but it is scarce and very costly. Even when the device was in production, it was very expensive. For example, the Sony MiniDV VCR Player Recorder with model number DHR-1000 was sold for $4200 when it was released.
4. Export the data
After the transfer, you can now export the data into different digital formats. Some of the digital formats you can export include MP4, MOV, WMV, AVI, AVCHD, WebM, etc. You can play these formats on different devices but not with Camcorder in reverse.
5. Consider a MiniDV tape to digital conversion service
As much as it will save you all the stress, you should know that there are pros and cons to consider. The first problem is that you may not want to trust your precious family memories with strangers. On the other hand, you may need a courier service to transport your stuff to the conversion center. Unfortunately, as reliable as courier services may be, anything can happen, and your stuff may be damaged or go missing.
Another problem that may show up during the conversion is editing flexibility. The digital conversion service will only make a carbon copy of your tape. What if you want to remove some unwanted footage? You will have to pay extra costs for the editing. Apart from spending that extra cost, you will have to be there present to guide them.
MiniDV playback devices to transfer your MiniDV tapes to your computer
Sony GV-D900 Portable mini-DV Video Walkman.
With it, you can both transfer your MiniDV tape to your computer and view it without connection to a TV. The device comes with a 5.5-inch color active matrix LCD screen. It supports playback and recording in both Standard Play and Long Play modes. In addition, it is compatible with any MiniDV tape.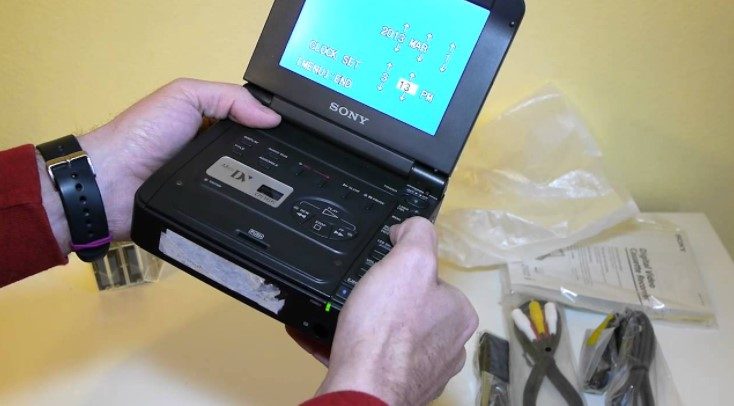 Sony GV-D300 (mini-DV) VCR
This is another device in this category that you can rely on. It is a Helical scanning mini-DV VCR with 2 rotary heads. The connections you can get include, i.LINK  or IEEE 1394 Firewire. It comes with S-Video Input/Output together with Composite in/out and a microphone input.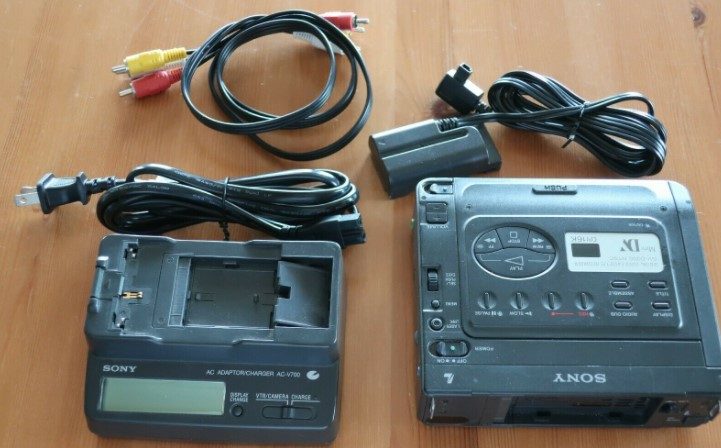 Others
Other MiniDV playback devices in this category are; Sony DSR-V10 mini-DV Player Recorder, Panasonic AG-DV2000 mini-DV Player Recorder, JVC HR-DVS2U Mini-DV/S-VHS VCR Combo, etc.
Final Words
There is hope on how to convert Mini DV Tapes to digital files without camcorder. You can do it yourself, or you can get the services of conversion centers that can do it for you. You must be patient if you want to do the work yourself. This is so because the transfer of MiniDV data to computer plays in real-time. The digital feature of simple copy and paste at high speed is not available. So, if your tape is a 90 minutes recorded word, you must wait for 90 minutes to transfer it to your computer.
But always consider the safety of your stuff if you want to contract the job to a conversion center. On this, you may wish to consider not trusting your family secret or recorded business insight to a stranger. You may also want to consider the possibility of losing your stuff in transit or having it damaged in the hands of courier service providers.