Trail lovers and adventurers adore the Wildgame Innovation camera for capturing precious and wild moments. But it can be very frustrating when you are in the middle of a wilderness, and the camera simply does not turn on.
In such circumstances, it is natural to wonder why the wildgame innovation camera will not turn on. The fundamental and most significant cause of this problem is a dead battery. But other factors might significantly affect whether the camera starts up.
Worry not if you are a beginner and at a loss about what to do next. Go through this article, and you will get to know most major causes and fixes for your Wildgame trail camera not turning on.
What Causes Wildgame Innovations Camera Will Not to Turn On problem?
Wildgame innovation trail cameras may fail to boot up if proper instructions from the manual are not followed. Moreover, internal circuitry damages can also result in such issues. Here are some causes why a wild game innovation camera won't turn on.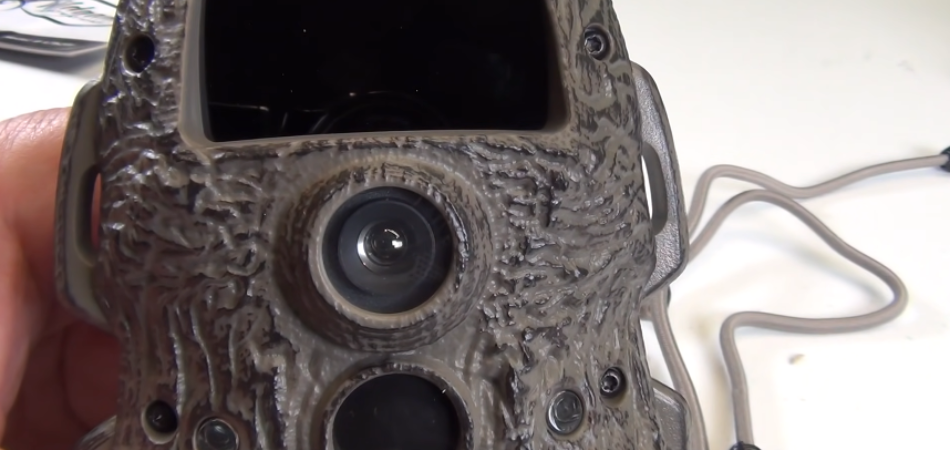 Improper Battery Usage
The Wild Game Innovation Camera's main board is built to accept high voltage input from external power sources.
Not all batteries can deliver the high voltage required for the camera to begin functioning. To acquire the right batteries for the camera, it is best to consult the accompanying user manual.
Incorrect Battery Positioning
The camera may not start up correctly due to the battery type and incorrect installation procedure. All the batteries should be inserted following the correct negative and positive positions. A single battery dispositioning can make the camera fail to boot up.
SD Card Compatibility Issue
Sometimes using a corrupted SD card halts a wild game innovation camera from getting started. Moreover, incompatible SD cards with different formats can cause the trail camera not to get booted up.
Water Damage
If your camera is not IP65 certified, then it can get damaged by water streams. Leaving the camera out in the wilderness while it is heavily raining may cause water to get inside the camera body.
As a result, the internal circuit of the camera can get shorted. This is one of the main reasons trail cameras do not turn on.
Internal Circuit Damage
The wild game innovation trail camera may not turn on if it faces a massive external impact. Its internal circuitry can get damaged if the electric connections are disrupted.
Battery Case Corrosion
The metallic battery connections can get corroded if the device is left exposed to the moisturized area for a long time. This can disrupt the power flow from the battery to the camera. Hence, it will turn on by any means.
Display Issue
Although it is not a direct cause for the trail camera to work, it can be a contributing factor.
If for any reason, the display of the device is not working, then it becomes hard to understand if the camera is working or not. It is because powering up the camera results in flashing and picturing in the display panels, which can be damaged.
How To Fix Wildgame Innovations Camera Will Not Turn On Issue?
Before you decide to dispose of your favorite camera, it is better to try some quick fixes. The fixes do not require any extraordinary tools and skills. If it works, you may get your camera working again.
1. Insert Batteries Correctly
First and foremost, you should check if the batteries are properly inserted into the battery case. It can be a major cause for not turning on your trail camera.
Open the panel located below the camera.
After that, slide the battery case cover and open it as well.
Check for the positive and negative signs before inserting the camera.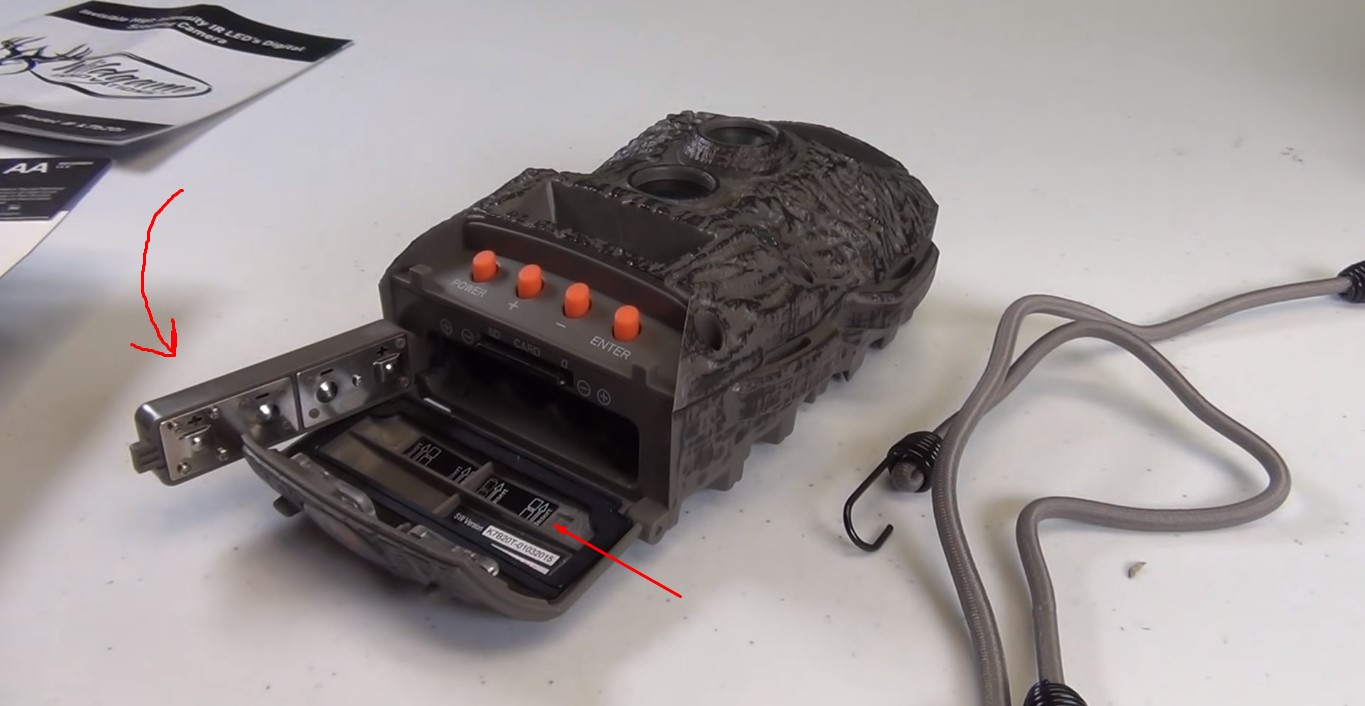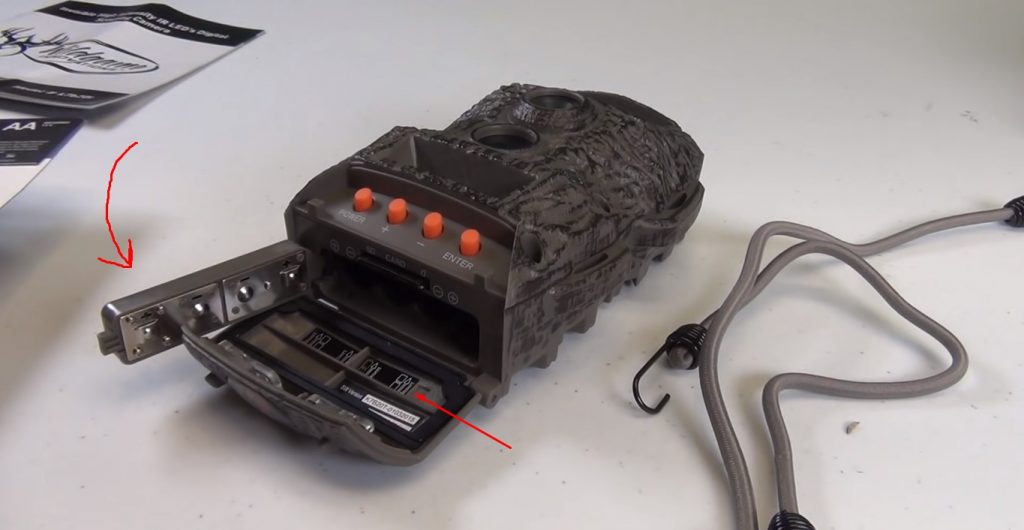 Make sure all the eight batteries are aligned inside the battery case.
Two batteries in each section must be aligned in a similar direction.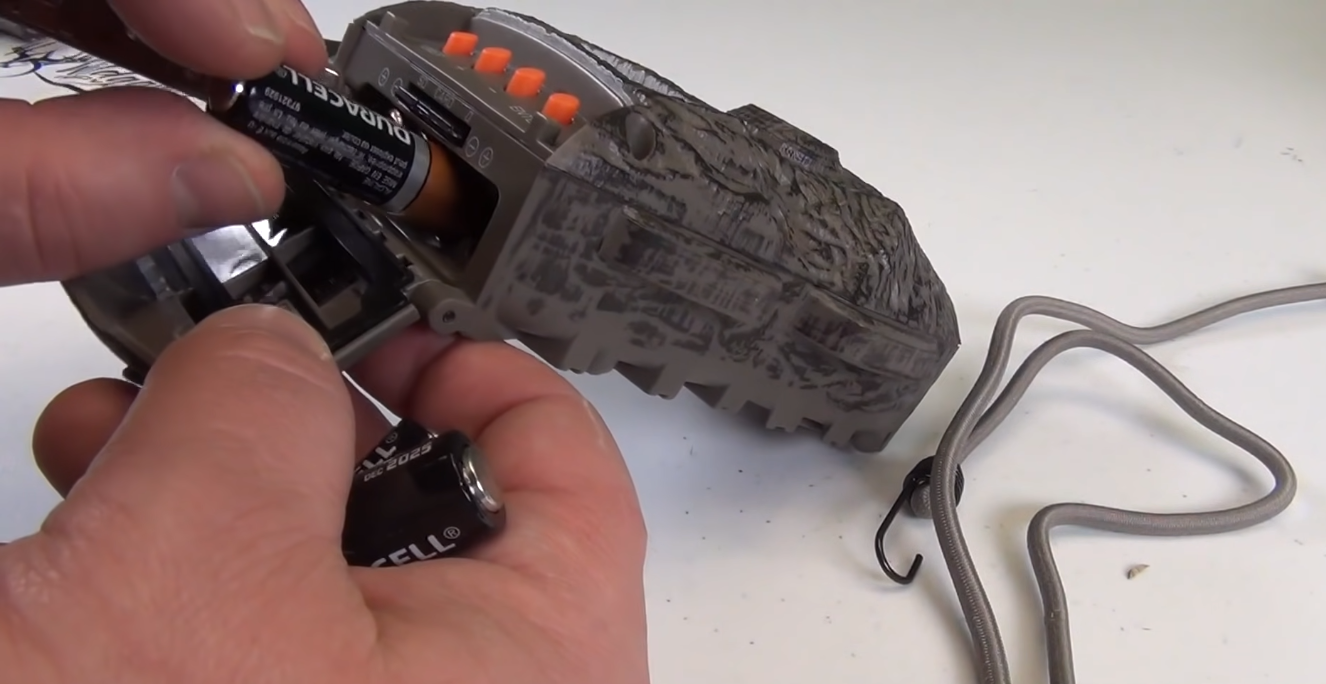 Close the battery case panel firmly to ensure a secure connection.
Finally, press the Power button to check whether it turns on or not.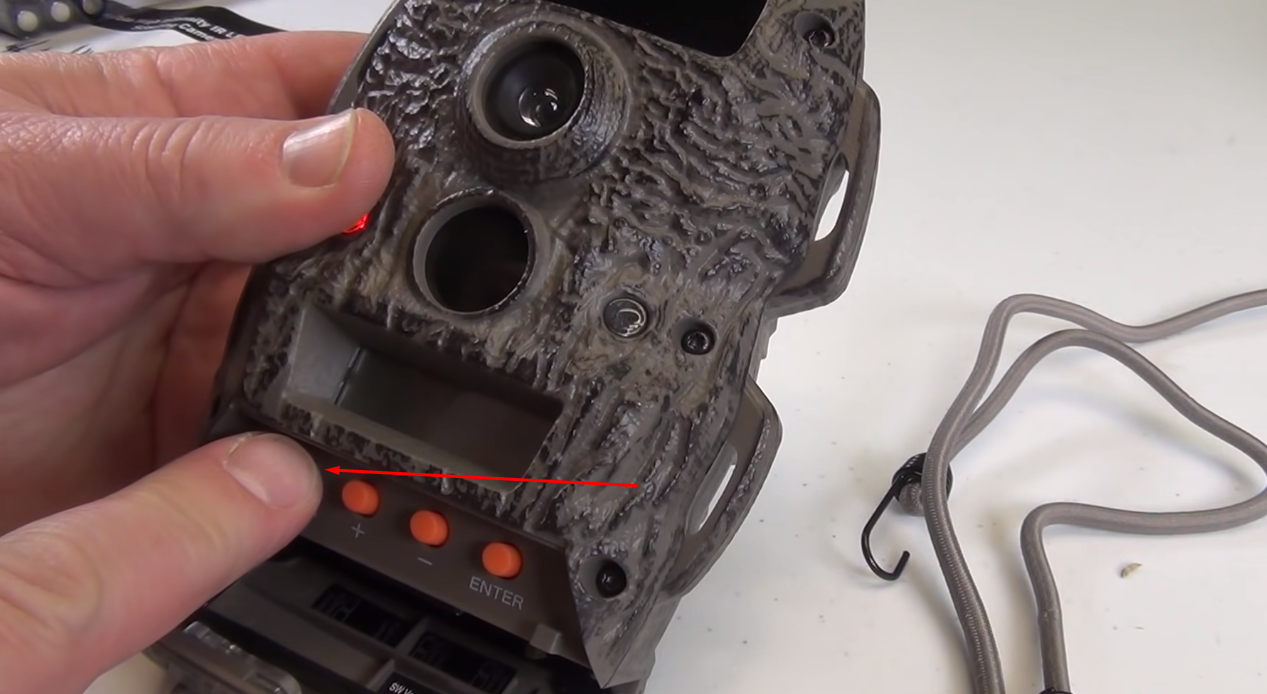 2. Check For Battery Compatibility
Wildgame innovation trail cameras are not compatible to run with rechargeable batteries. It is because rechargeable batteries have a lower voltage output than loose batteries sold separately.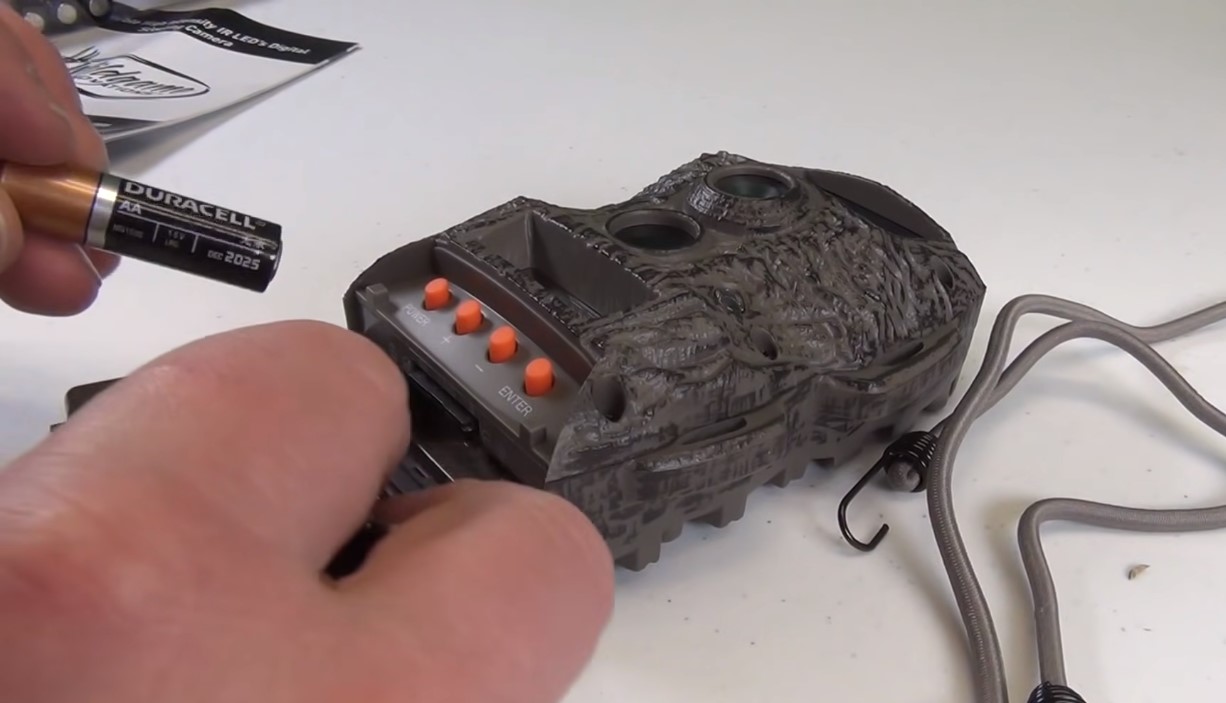 You must use authorized Alkaline batteries to get your trail camera up and running since these batteries have 6V or power output in each cell. Rechargeable batteries mostly have 1.2V only in each cell.
3. Insert a Formatted SD card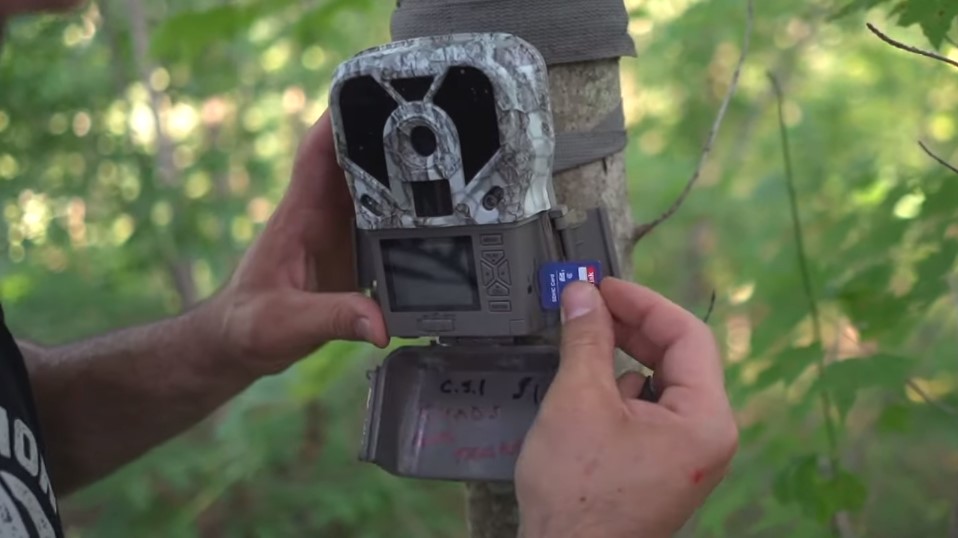 The wild game innovation trail cameras support formatted SD cards if you turn them on for the first time. Sometimes the camera does not turn on if it detects an incompatible SD card.
Connect your SD card to a laptop or computer via an SD card reader.
When the storage pops up, right-click on the SD card icon and select format.
Press the quick format option and wait for a while.
After completion, remove the SD card safely from the computer using the eject option.
4. Remove Corrosion
Keeping the device unused for a long time causes corrosion to attack the connecting pins of the battery. Check carefully for brown rusts on the connecting pins of the positive and negative terminals.
Use steel wool to rub carefully on the pins and remove the corrosion if you find any. Be careful while rubbing as rust makes the metal connectors fragile. You may break the terminals using excessive force while cleaning the rust.
Some Tips To Keep Wildgame Innovations Camera Up and Running
Follow these tips for maintaining the health and functionality of your Wild game Innovation camera for a long time.
Always use batteries of similar brands
Using similar batteries in your wild game innovation trail camera is good practice. Using cross-brand batteries with different volts can cause the device to turn off due to lack of adequate power.
Do not mix up SD cards
You must use SD cards for a single trail camera only. It is because when you first insert an SD card, the camera loads its firmware to it. Using the SD card on multiple devices for a different task can corrupt the data and sometimes cause the camera not to turn on.
Format the SD card using a PC
Latest Wild game innovation trail cameras can possess device formatting options. But it is better to use the PC to format the SD card before using the trail camera effectively.
Avoid using rechargeable batteries
Do not use rechargeable batteries with a lower voltage input rate. Use AA Alkaline batteries with a specified voltage to keep your battery up and to work. This practice will avoid the issue of the camera not turning on.
Conclusion
Getting no power signal after properly setting up a trail camera in a suitable position can be highly irritating. That is why you should double-check if the camera is turning on and working properly before you set it up in the wilderness.
Although it is recommended to take your camera to authorized service centers. But you can try the fixes mentioned above for turning on your camera before taking it to a service center.
It may save your labor and money. We hope this article has been informative and instructive to you and helps fix the problem with your Wild game innovation trail camera.