Nikon cameras come in a wide range of models. Some come with an internal battery. Others have rechargeable batteries. Although they have different batteries, the variation in battery type does not prevent you from charging them. Regardless of the Nikon camera you use, this guide will give you tips on how to charge a Nikon camera without chargers.
There are different means you can employ when charging your Nikon cameras. The options range from using a USB cable to charging with a car battery. Even beyond that, you can also use the friction method. Battery replacement is also an option; perhaps the other options fail to materialize.
Nikon cameras with rechargeable batteries include Nikon EN _ EL 15b rechargeable Li _ on battery compatible with Nikon EN _ EL 3e rechargeable battery for Nikon D300.
The stress of assessing your battery's life during use can be hard sometimes. It increases, especially when you still need to click more photos.
While charging your camera, you'll see a small green lamp at the top of your camera blinking. This indicates that your camera is charging. But, when it's completely off, it shows your battering is not charging.
In a situation like that, you need other ways to power your camera battery. This is why we've compiled a list of how to charge a Nikon camera without a charger. Read on to learn more about it.
How To Charge A Nikon Camera Without Charger
For any professional having your battery turn off in the middle of a shot can be annoying. Checking the battery levels before use doesn't always mean prolonged use. This makes it crucial to have your camera well charged at all times.
Nikon cameras can be charged without a charger using four different alternative methods. Below is a quick guide on how to charge a Nikon camera without a charger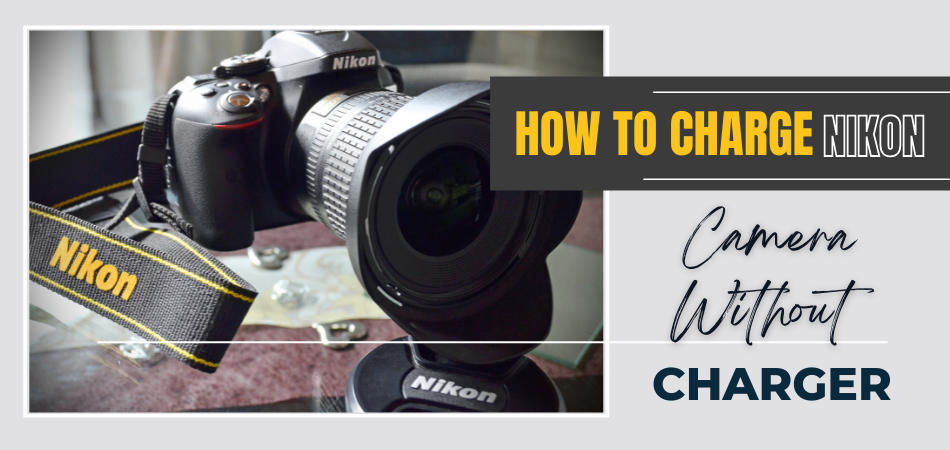 1. Using a car battery
You can carry out this method easily. You only need a car battery and compatible cables. With these cables, you can transfer power from the car battery to your camera battery.
Bring out the camera batteries and connect them to the cables. This method works by transferring some power from the car battery to your camera batteries.
Using a USB cable
First, open the battery door below the camera.
Inside, you'll find two metal battery contacts at the end of it.
Ensure you keep it neat with no dirt.
Put the batteries inside and close the door gently.
Remember to switch off the camera, as it won't charge while the camera is still on.
Next, plug the small end of the AC adapter below the camera.
Then connect the computer or AC adapter to a power source. After this, check if there is any effect on the LCD of your camera.
If you notice the green lamp on the camera blinking, it indicates that your camera batteries are charging.
Insert the larger end into a USB port on an AC adapter or a computer.
Remember to remove the cable from your camera after 3 hours as it should have charged completely by then.
2. Using friction
Although this method of recharging your camera batteries might not hold it for a longer period, it can help power it on for a few minutes.
This method requires you to bring out your camera batteries, rub them gently on your hand for a reasonable time. It may charge the battery to power on the camera.
This method uses static electricity provided by friction to charge the camera batteries.
3. Replace the battery
After exhausting all the methods above yet there are no changes, next is to replace the batteries with new ones.
Thankfully, each Nikon camera version comes with a specially designed battery. They also come with a manufacturer's warranty.
When you feel your camera batteries are no longer charging, you need to replace them. Simply visit the nearest supplier to replace them with new ones.
Also Read: How To Charge Canon Camera Without Charger?
How To Avoid Charging Issues
Keeping your camera batteries always charged is the key to enjoying clicking more pictures. However, charging issues can occur anytime, interrupting you from clicking more pictures.
Charging issues could result from faulty batteries, the charger, or other factors. Troubleshooting your camera is the best way to fix your camera charging issues.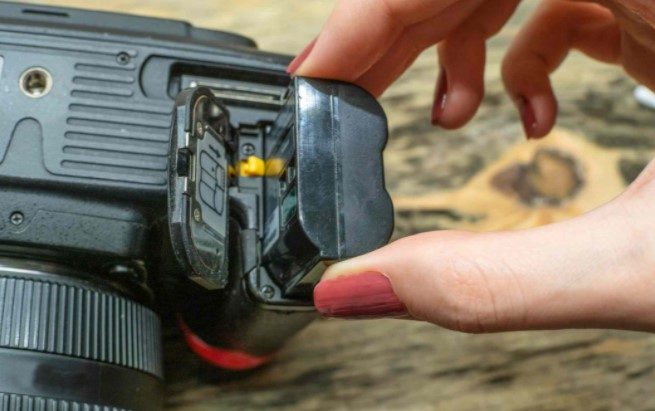 Below are a few tips on how to troubleshoot your camera:
Check if the charger is faulty
First, check if there are no damages to your camera due to a sudden fall.
Remove the dust in the charge port that may be disrupting the connection.
Straighten all bent pins in the port with a toothpick but be very careful while doing it.
Check if the charger cord is faulty. If it is, use another compatible charger cord to charge your camera. After doing this, check if it's charging.
Finally, if you notice the charging port is damaged, taking it to a Nikon service center is the best option.
Change the camera body
You might think the camera battery has charged fully, whereas it's completely dead.
The problem may not be from the charger at times but the batteries instead.
If you notice that the batteries are faulty, and you have extra compatible batteries, replace them with it.
Switch on the camera and check if it's charging or working.
Note that before putting a replacement, ask for a new battery. Ensure the new battery is inside another Nikon camera. by doing this, you can tell if the battery is dead and the camera isn't faulty.
Battery exhausted issue
Your camera might not be working due to an exhausting battery issue. if you find yourself in this situation, below are valuable tips to help you:
Go to the menu in the camera to check if you're using the wrong battery type. To do this, locate the setup menu, then click on battery type.
There, you'll find out if you're using a compatible battery with your camera.
Get to Know: How To Fix Nikon Webcam Utility Not Working?
6 Tips To Care For Your Nikon Camera Batteries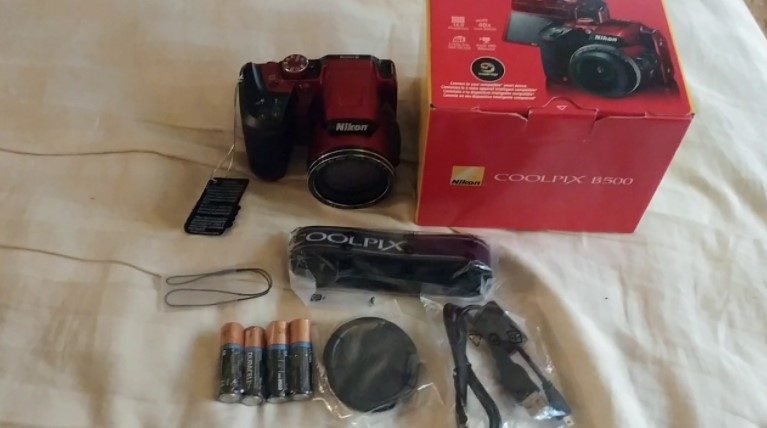 1. Do not expose the camera lens to sunlight
Don't expose your camera lens directly to sunlight or another powerful light source for longer. Exposing the lens to intense sunlight may damage the image sensor. It can cause blurry effects in photographs.
2. Keep it dry
Nikon's cameras are not always waterproof. If exposed to a high amount of humidity may cause it to malfunction. Getting the internal mechanism decayed can completely damage your camera.
3. Clean it
Use a blower to clean the camera body and remove it gently. Next, clean it with a neat, dry cloth to endure your camera is perfectly cleaned.
4. Avoid sudden changes in temperature
This occurs when leaving or entering a heated area on a cold day. To avoid condensation due to sudden temperature changes, it is vital to store your camera safely. Simply put the camera in a plastic bag or case before relocating to a place with a different temperature.
5. Avoid dropping it
Exposing the camera to sudden falls or strong shocks may cause damage. This may highly affect the camera's work.
6. Turn off the camera before removing or disconnecting the power source
Leaving the camera on while removing the battery can damage your camera. Ensure you turn off your camera while pictures are being deleted or recorded. This will prevent data loss or damage. This can damage the camera's memory or internal circuitry if not done.
Conclusion
If you follow the instructions in this guide, you can master How To Charge a Nikon Camera Without Charger with ease. As indicated in the previous paragraphs, these step-by-step approaches will save you some of the issues associated with charging Nikon cameras.