Disposable cameras are nothing new in the world of photography. These cameras debuted in the sixties, and since then, they have seen quite the revolution. One of the biggest change is the exposure- the number of shots you can take with a single film. So, in 2022, how many pictures can you take on a disposable camera?
On average, you can take 24 to 39 pictures using a disposable camera. However, the number may vary depending on the film roll you're using.
That pretty much answers the number of shots you'll get with these instant cameras. However, assuming you're quite new in this type of photography, throughout this article I'll discuss everything you need to know start your photography journey with disposable cameras.
So, without further delay, let's get going.
What Is a Disposable Camera?
A disposable camera is a tiny and compact plastic box camera that comes with a preloaded film, a battery, and a flash. It is designed mainly for amateur photographers with a limited budget, who are looking to take decent photos, but not DSLR-level shots.
The first disposable camera was created back in the sixties by FEX, a French company. Kodak and Fujifilm soon followed suit and created what would be some of the best disposable cameras in the market. Since then, and even with the digital transformation the photography business is going through, disposable cameras still have their fans.
While disposable cameras can be reused, recycled, and resold, most people buy them for one-time use. Simply put, you take your favorite shots with the camera, send them off for development, and then throw the camera away.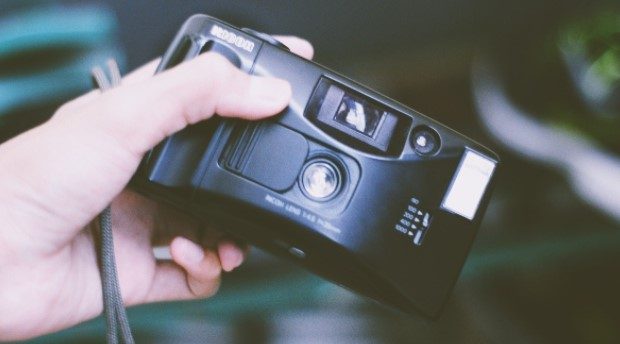 Where Do You Use a Disposable Camera?
In most cases, people use disposable cameras for special occasions and family gatherings, like weddings, birthday parties, and graduation events. But since disposable cameras are so light and small and don't require charging, they are also great for short vacations.
You can slide it in your backpack. And with 24 to 39 exposures, it's more than enough to take good photos of your favorite places and capture your most valuable memories. Whether on the ground or underwater, you can use a disposable camera anywhere as it is waterproof too.
In addition to their small size and lightweight, disposable cameras are also cheap. Most disposable cameras are priced between 15 to 25 dollars; even the best ones come under a hundred bucks. For such a low price and the decent enough quality of photos they provide, they are sure the best go-to cameras for a lot of people.
Types of Disposal Camera
While disposable cameras have a lot of models and different versions within each model, they all fall into three main categories: digital, waterproof, and standard disposable cameras.
Below, we will take a close look at each one of these types of disposable cameras and suggest a few models available in the market today for each category.
1. Disposable Digital Cameras
A disposable digital camera comes with all the perks of traditional film cameras, like a battery and built-in storage, but with the added benefit of easily transferring your photos to your computer.
Additionally, most of them are equipped with an LCD screen, just like the one expensive cameras come with.
With a digital disposable camera, you also no longer have to worry about using up all your exposures, as it's equipped with larger internal storage that can go up to 200 photos.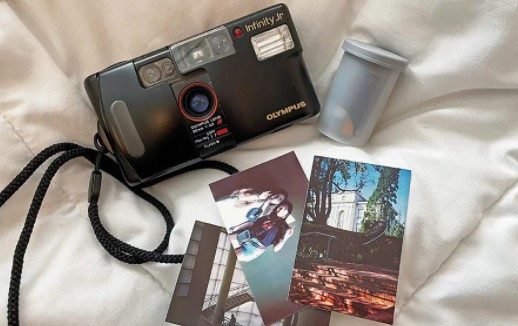 Digital disposable cameras also give you full control over the shots you take. You don't like the photo you've just taken? No problem, you can delete it with a click of a button.
In addition to that, disposable digital cameras aren't expensive either. You can expect to pay between 35 to 60 dollars for most models. With a price in that range, plus the film processing fees you don't have to pay, these cameras offer the best value for money.
Unfortunately, this type of disposable camera, despite its useful features, is still not very popular.
Most people tend to choose a normal digital camera they can reuse over a disposable digital camera due to comparably higher price and lack of aesthetics.
2. Disposable Waterproof Cameras
Most disposable cameras available in the market today come with the waterproof feature. Whether it's a trip to the beach, a dive in the ocean, or even a photoshoot on a rainy day, a waterproof disposable camera is the best alternative to your expensive DSLR camera.
It's trues that the quality won't be the same, but it saves you from thinking constantly about your high-end gadget getting ruined.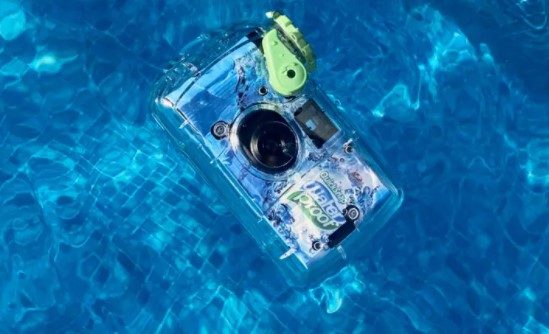 3. Standard Disposable Cameras
The ordinary disposable cameras are neither waterproof nor digital. They used to be the standard disposable cameras way back when this type of camera was first released to the market. Today, however, they are still out there, but since they are priced just like their waterproof counterparts, most people would rather go with the waterproof version than a standard one.
But if you are not planning to use your disposable camera for water-related activities, a standard disposable camera may still be a great choice to go for.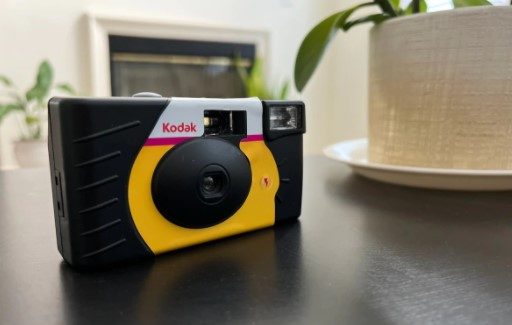 How Many Pictures Can You Take On A Disposable Camera?
The number of shots you can take on a disposable camera is between 24 and 39, with 27 being the average on most instant film cameras. And this number depends mainly on the disposable camera film roll used in the gadget.
For example, with a 24 roll, you get up to 27 shots. With a 36 film roll, however, the number goes up to 39. So, an extra 3 exposures are always provided.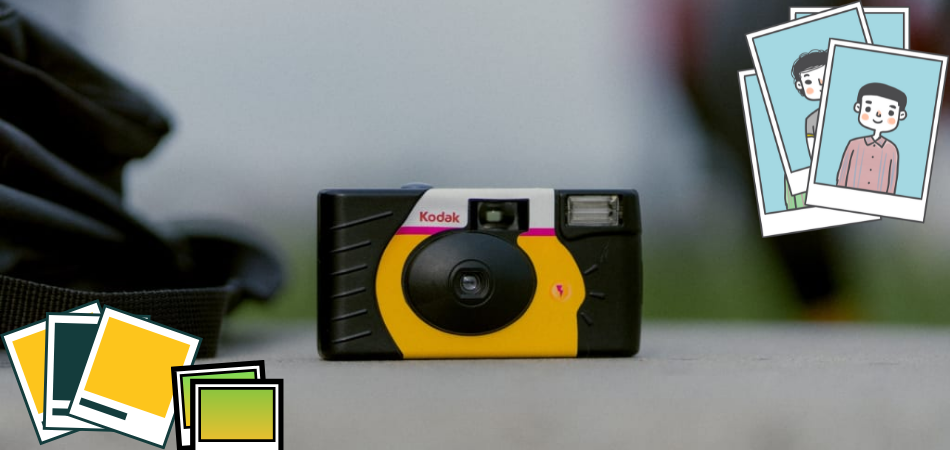 Most well-known disposable camera brands, like Kodak, Fujifilm, and Ilford, have the number of exposures the camera can take stamped on the box the camera comes with.
Keep in mind that the number of photos includes the shots you mistakenly take as well. So, make sure you store your single-use camera correctly so you don't use up your exposures by pressing the button unintentionally.
Now that you have an idea how many pictures can you take on a disposable camera, let's look at how to take a great shot with one.
How to Take Good Pictures With a Disposable Camera?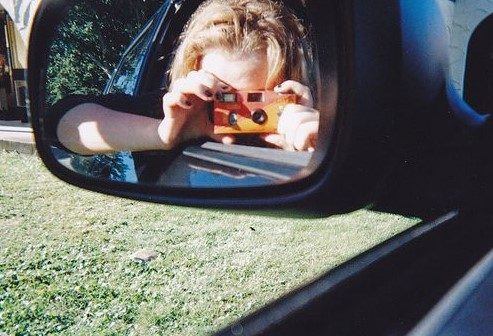 Get The Film Ready
To get the film ready, you need to locate a dial at the back of the camera, to the right side. Once you find it, wound it up to the right side of the camera until it locks.
Prepare The Flash
The next step is getting the flash set. You don't have to use it, as the camera works just fine without it. But if you plan on using it, to get it ready, slide on the "on" and "off" buttons on the front side of the camera, just below the flash.
In most cameras, switching it on, you will hear a sound that lasts for 3 to 6 seconds. That's your flash charging. The sound will stop once the flash is charged and ready to use.
For other cameras, however, when you turn on that button, a little red light bulb comes up at the top of the camera, as a sign that the flash is on.
Find The Right Angle
Once you are done setting up the flash, bring the camera up to your eye and look through the viewfinder. Since the cameras are very small, you can easily block the lens with your fingers when holding them up. So, make sure your fingers are off the lens.
Also, turn off the flash if you want to take a selfie in front of the mirror. Otherwise, the light of the flash will end up hiding your face in the photo.
As for lighting, if you want to take an outdoor picture, you shouldn't have an issue with it. If you're inside though, you can use artificial light, along with the flash should provide good conditions for your photos to turn out clear.
Take The Shot
Move the camera to your desired angle, and make sure what you see through the viewfinder is what you want to capture, as that's exactly what the lens will snap.
Put your finger on the button located at the top of the camera and once you are ready to take the shot, press the button until you hear the click sound.
Get Your Film Developed
Once you use up all your exposures, you can take your disposable camera to a nearby film development lab and get it developed. It usually costs between $7.5 and $15 dollars for a 24 exposure film.
This pretty much outlines the things you need to keep in mind while taking photos with a disposable camera. If you're interested to learn more, you can check out this guideline on how to use a disposable camera the right way.
Final Thoughts
Now that you know how many pictures can you take on a disposable camera and you have a clear idea of what an instant camera is, it's time to go out on take some good snaps! I also discussed the types and models out there and how to effectively use these little boxes to shoot good photos. So, go ahead and grab yours and get working on creating some awesome memories for you and your loved ones.