Canon 5d Mark III is undoubtedly one of the best DSLR cameras you will find in the market. Canon provides many different styles for every kind of customer. However, you need to know how to operate the camera for good performance, especially to check your shutter count. So, this page on How to Check Shutter Count On Canon 5d Mark III, I will help you learn all you need to know.
You'll be able to check your Canon 5d Mark III shutter count using the application downloaded from Canon's official website. It is the only way to check as all other means are unreliable. Even some websites say it is impossible to check shutter count, but that is far from being true.
Most people don't know how to check shutter count on Canon 5D Mark III. They may even not know that how a camera's shutter count affects photography. Worry not, as I'll explain all that in this post.
What Is the Shutter Life of A Canon 5D Mark iii?
The shutter life is the number of photos you can expect to take before the shutter normally needs to be replaced. The 5D Mark III has a shutter that is rated for 150,000 actuations.
So, assuming you take 7500 photos per year (about 20 per day), the camera should last you at least 20 years.
When shooting at its default maximum rate of 6fps, the shutter life on the Canon 5D Mark III should last for about 150,000 shutter actuations. At lower frame rates, including 3fps, the shutter duty cycle should be rated to last as long as 300,000 shutter actuations.
Why Is It Important to Know the Shutter Count?
The shutter count refers to how many times your digital camera's shutter has opened to grant a shot. If you buy a digital camera, it is important to know the number of shutter actuations because this will increase over time and ultimately affect how long your camera lasts.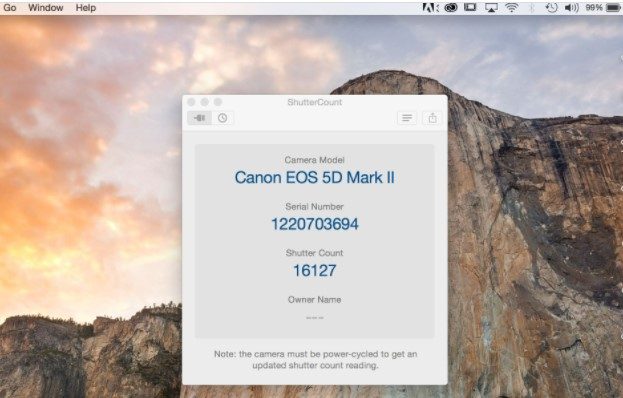 Also, knowing the shutter count on a camera can be important for selling your device or seeing if a camera is still in good working order.
In addition, it is important to know the shutter actuation count because it can indicate when serious wear and tear will occur. For example, a Canon 5D has an estimated shutter life of 150,000. So if you buy one at 50,000 actuations, you will have approximately 100,000 shots left before the shutter fails.
Get to Know: How To Charge Canon Camera Without Charger?
How to Check Shutter Count On Canon 5D Mark III?
It is quite hard to find out the exact shutter count, but you can find it easy to do with the information on this page.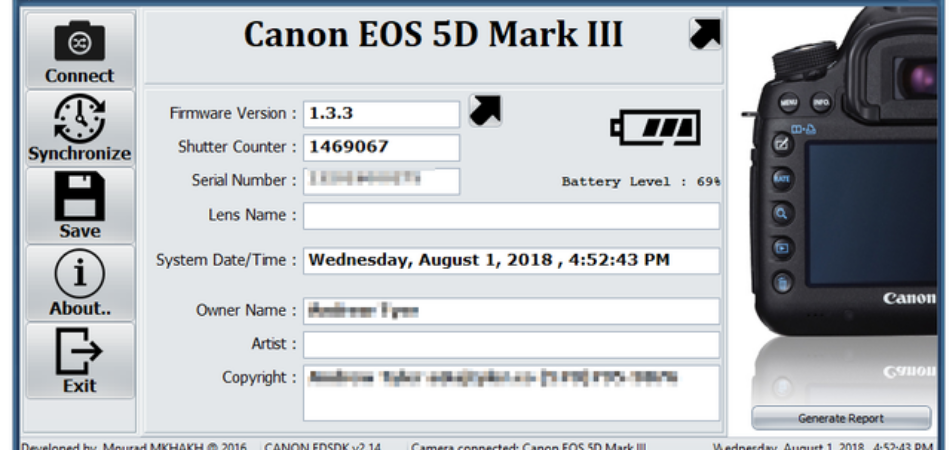 To check the shutter count in your Canon 5D Mark III, you should follow the steps below:
Visit Freeshuttercounter.com
Download the program from the website
Install the program
You need to make some tweaks to the settings on your camera. First, on the camera settings you will see the communication settings and there you need to change it to PTP.
You need to connect your PC to the camera using the right USB cable
Once it connects, you will see lots of features and settings, and checking shutter count is one.
How Much to Replace Shutter on 5D Mark III?
The 5D Mark III shutter replacement cost may vary between $250 and $400, depending on the photographer's labor cost per hour. For example, an independent photographer may charge around $100 – $150 per hour, while a camera repair shop will likely set you back $250 – $300 per hour.
To maintain your Canon product's optimal performance, replacement parts and accessories are available for purchase. It is recommended that the shutter unit be replaced after approximately 150,000 actuations.
Conclusion
If you want to know how to check shutter count on canon 5d Mark III, you must read all that we have on this page. One of the most important features of any camera is the shutter for photographers. Therefore, we covered the important aspects of the Canon 5D Mark III camera on this page, and we hope you find it informative.