If you are going into the business of photography, it isn't always easy to determine which camera to choose. Should it be point and shoot or SLR? Thus most beginner photographers are left wondering: how do point and shoot cameras differ from SLR cameras?
Explaining the answer require you to have some basic idea on what these two different types actually does. So, first let me talk explicitly about point and shoot and SLR cameras in general.
And later in this article, I will help you know how the two cameras differ so you can purchase the right camera from an informed position.
Overview of Point and Shoot Cameras
Point and shoot cameras, also called compact cameras, are more lightweight, smaller, and more affordable than SLR cameras. Many big brands like Sony, Nikon, Fujifilm, Canon, and others have point and shoot cameras in their product lineup.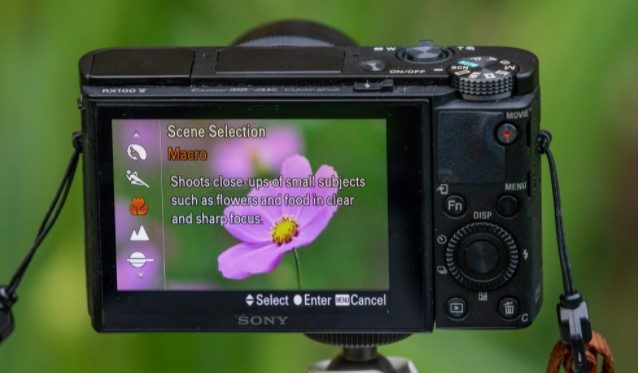 Some of the features related to point and shoot cameras include fixed lenses with fixed focal length preferences and zoom, meaning the lenses can never be switched out. Also there is a higher reliance on auto mode for focus and exposure.
These mentioned qualities, coupled with a more affordable price point, make the point and shoot cameras the darling of many beginners in photography.
While smartphones have adversely affected the usage and sales of point and shoot cameras, they are still found in the pockets and bags of many hobbyists and professionals. They are highly convenient to use and compete well with smartphones.
Compact cameras are packed full of high-tech features that make them an excellent option for pros, though they are more frequently used for personal stuff than professional usage.
Pros of point and shoot cameras
Compact size – The point and shoot cameras are incredibly compact. Their small and convenient size gives them a more significant advantage over SLR cameras.
Lightweight – They are incredibly lightweight and can be thrown into a purse or a jean pocket — no need for a big bag.
Ease of use – Point and shoot cameras require no steep learning curve. You can start using them straight out of the box.
Auto functions – The camera comes with auto mode and other automatic functions to eliminate manual work.
Quiet operation – Point and shoot cameras operate quietly since they are digital cameras.
Affordably-priced – Point and shoot cameras are relatively affordable. This is why they are the favourite for many casual photo snappers.
Cons of point and shoot cameras
Fixed lenses – This means you cannot change the lenses. It also means you are stuck with how the camera is made and cannot change anything. This doesn't allow for creativity.
Limited control – Point and shoot cameras have limited control, unlike the SLR cameras with extensive control.
Short battery life – The battery life of point and shoot cameras is short because they have digital LCD screens that suck the battery life pretty fast.
Lower quality – Point and shoot cameras have lower megapixels. This makes the camera produce poor-quality pictures.
Overview of SLR Cameras
SLR cameras are cameras with interchangeable lenses. They are professional cameras with a lot of lenses to choose from.
A photographer can decide to use telephoto lenses for sports action portraits and pictures. For depth in landscapes, wide-angle lenses are used, and macro lenses can put focus on objects for a close up look.
It means a photographer can manipulate the capability of the camera to shoot a specific scene.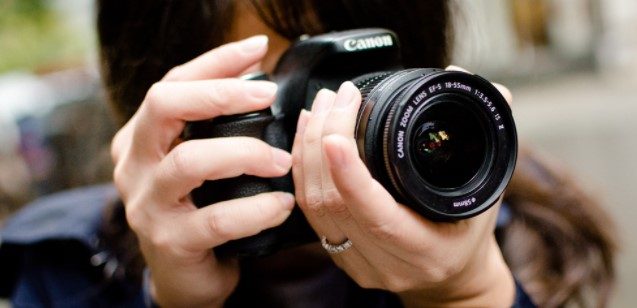 SLR is the acronym for the single-lens reflex camera. Don't mistake SLR for DSLR, though, they are technically the same. SLR is mainly a film camera, while DSLR is a digital camera. The two cameras are the same when it comes to functionality and build.
SLR cameras are top-rated interchangeable lens cameras used mainly by amateurs and professionals alike. However, the 35mm size is the most common.
This is how SLR cameras work:
There is a mirror inside the camera's body. The mirror is what reflects the light that comes from the lens into an optical viewfinder. This is how you see what you are shooting through the lens. It is where the word "reflex" is derived from.
Pros of SLR cameras
High image quality – SLR cameras produce quality pictures since they are packed with sensors and megapixels.
Improved low-light capability – SLR cameras can be used in a low-light environment, while point and shoot cameras are not good.
Interchangeable lenses – SLR camera lenses can be interchanged. This means creativity when taking specific pictures.
Shutter and focus speed – On SLR cameras, both the shutter and focus speed can be fully customized. It is not the case with point and shoot cameras.
Optical viewfinder – With SLR cameras, the optical viewfinder makes it possible to view the frame in reality. Unlike the point and cameras, you have to depend on the digital LCD screen.
Long battery life – The batteries of SLR cameras are potent. This makes the batteries last longer than point and shoot cameras.
Cons of SLR cameras
Expensive – The SLR cameras are costly due to their better image quality and features.
Extra accessories – You may have to purchase additional accessories like external flashes and different lenses with SLR cameras. This means you have to spend more money. Extra accessories are not needed with point and shoot cameras since they are pre-built.
Noise – SLR cameras are noisy when taking shots, but point and shoot are ultra-quiet cameras.
Read also: How To Store Camera Lens In A Bag
How Do Point And Shoot Cameras Differ From SLR Cameras?
The SLR camera differs from a point and shoot camera in image quality, size, performance speeds, and price.
In general, the SLR cameras turn out better pictures, allowing a greater creativity length. Also, they deliver more speed and features than the point and shoot cameras. Still, SLR cameras cost more and require more skill for effective handling.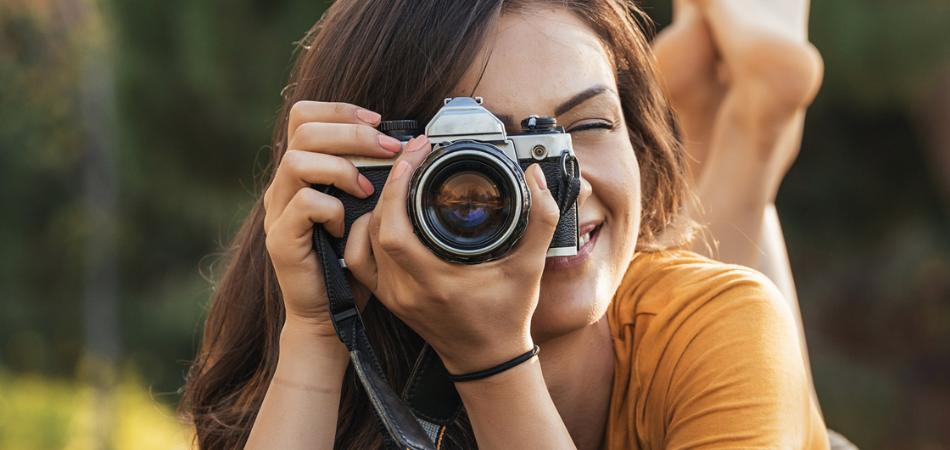 On the other hand, point and shoot cameras are comparatively inexpensive, easy to handle, and perfect for everyday usage.
The fact is that point and shoot cameras have improved in recent years in terms of image quality, resolution, and options. But your choice would depend on the type of photographer that you are.
A point and shoot camera will suffix if you are just a casual picture snapper. Still, if you are a photographer that values advanced features, flexibility, and creative control, the SLR camera is the better option. The two cameras offer manual control, but the SLR is the winner in the depth of options.
Conclusion
So, how do point-and-shoot cameras differ from SLR cameras? I cannot outrightly declare that one type of camera is better than the other. It all depends on the needs that you want the camera to meet.
For instance, if you are a professional photographer or want to become one, a high-end SLR camera is what you need, but if you take photos for fun to capture memorable times with friends and family, a point and shoot camera is all you need. But in terms of output and creativity, the SLR camera is better than a point and shoot camera.
Again, take a look at the pros and cons of the two cameras to make an informed buying decision.