Looking for a shiny new lens for your Nikon D90 to take your photography game to the next level?
We know how hard it can be for newcomers to select the lens they need because there are many options. And if you're not careful, you might be spending a ton of money without realizing whether the lens will fit with your photography style or not.
Worry not, because we're here to bring you the best lens for Nikon D90 camera currently available on the market. We spent a lot of time curating this list, so you don't have to. Without any more prolongation, here's our recommendation for you!
Can You Use Any Lens On A Nikon D90 Camera?
Nikon D90 is a digital single-lens reflex camera powered by Nikon's new and improved EXPEED processor. It has a DX-format CMOS sensor with an effective pixel count of 12.3 megapixels.
This camera works with a wide range of lenses, but unfortunately, not all lenses are supported. So before buying one for your camera, make sure which lenses are compatible with your camera.
As a rule of thumb, most of the D-series cameras are compatible with lenses with a central processing unit (CPU) built into them; they are also called the CPU lenses. Therefore, the G and D-series lenses are recommended to use with D90.
You can clearly distinguish between G and D-series lens by looking at the camera barrel; they have the letter G or D built into them. To know more, you can go and watch for the lens compatibility on Nikon's official website.
Do Old Nikon Lenses Work On New Cameras?
For the most part, most of the modern lenses that have been released in the last decade work mostly fine on any of the new Nikon cameras. Nikon makes sure that you get the best value out of your lens and most of their cameras come with backward compatibility.
If you don't have too old lenses like the non-AI -Q, -H, -P-type, which were not designed to use to a modern DSLR camera, then you're, in most cases, good to go.  Most of the AF, AI, DX, AF-S lenses work with a variety of camera bodies.
Although, if you have a third-party lens that worked well with your old camera, it might not work correctly with your new one. Check the supported lens for the new Nikon cameras here.
Table Of Content:
Here's what we have discussed so far in the article. Click on the topic you seem to like reading at first.
Comparison Chart:
We have comprised our findings for the best lenses for Nikon D90 on this comparison chart for you to find out the lens of your choice easily!
7 Best Lens For Nikon D90 Camera Reviews 2023
Here are our Nikon D90 lens recommendations. We tried to cover every sort of lenses for all types of situations.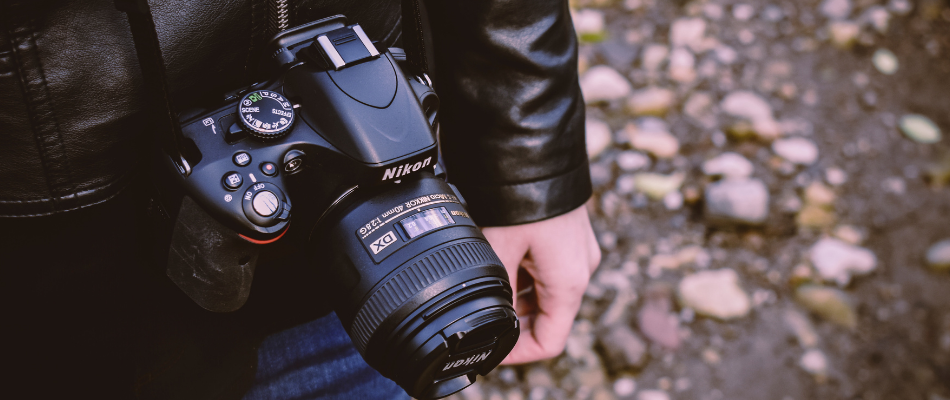 1. Best Telephoto: Nikon AF-S DX NIKKOR 18-300mm f/3.5-6.3G
So let's start our list with a banger! The Nikon AF-S DX 18-300 mm is a fantastic telephoto lens for the price. This surprisingly compact and lightweight lens can offer magnification for up to 16.7x, which is enormous. And with its 3.5-5.6 aperture, you can get a whole lot of versatility with this lens.
This lens is universally great for almost any kind of scene. From taking scenic landscape shots with a wide-angle view to taking group photos of your loved ones, this lens is up for it.
Portraits with a silky smooth blurry background and landscape shots from far are within this lens's forte as well. The motto for this lens is, 'if you can see it with your eyes, then you can capture it.'
Its unparalleled zoom capability and versatility also come with another outstanding feature: its vibration reduction image stabilization. This feature offers 4.0 stops of handheld shooting without producing any kind of camera shake in the photos.
Moreover, VR lenses come with superb sharpness technology that lets you slow down your shutter speed without compromising image clarity and sharpness.
Specifications
Lens Type: Telephoto
Maximum Focal Length: 300 millimeters
Minimum Focus Distance: 16 feet (48 meters)
The angle of view: 76' to 520'
Aperture Range: f/3.5 to f/22
Summary
If you're looking for a versatile lens that can work as a wide-angle, macro, telephoto, portrait lens at the same time- then this is the lens for you. However, bear in mind that this lens is not so great in low light and might produce noisy images.
2. Best Sports Lens: Nikon AF S NIKKOR 85mm f/1.8G
We bring you the Nikon AF S 85mm f/1.8G lens for the second entry on our list. If you're into portrait photography and looking for that silky bokeh behind your subject, then what you need is a prime lens. And this 85mm 1.8G prime is a superb lens to begin your portrait photography career.
Made in 2012 and still in production, this lens comes with nine different optical elements inside its body. It is designed to work with both the crop-sensor DX and full-frame FX cameras. As D90 is a crop sensor, it gives you an effective range of 128mm, which might be a little bit restricting for wide portraits.
The front element of this lens does not rotate or extend like zoom lenses; it is a fix-focused lens. That makes it very light to carry and pretty easy to use various filters on top of this lens.
It is also a very silent lens- you can use it in near silence that makes it useful in some cases. It is a very well-built lens with plastic and metal in the body.
This lens shines on image quality, producing super sharp images that look amazing thanks to the f/1.8 aperture giving the background a smooth depth of field effect. It is also extremely good at low light photography because of the small size and f/1.8 aperture.
Specifications
Lens Type: Prime
Maximum Focal Length: 85 millimeters
Minimum Focus Distance: 0.8 meters
Focus Type: Ultrasonic
Aperture Range: f/1.8
Summary
For a novice portrait photographer looking to get your first great lens, look no further than Nikon AF S 85mm f/1.8G. It has all the tools you need and more. Using a DX camera with this lens might seem restricting at first, but you'll get used to it.
3. Best Wide-Angle: Nikon AF-S VR Micro-NIKKOR 105mm f/2.8G IF-ED
The next entry on our list, the Nikon AF-S VR 105mm f/2.8G, is a modern take on the classic short-sized telephoto lenses. The best thing about this lens is its 1:1 life-sized magnification capabilities, along with its stunning color reproduction. This lens is a must-buy for people who want a reliable lens for portrait and standard photos every day.
This lens comes with an advanced level optical design with a low-dissection element minimizing the overall chromatic aberration and providing superior colors to the image. In addition, usage of both the super integrated coating and nanocrystals means that the image comes out without any noticeable ghosting and flares.
This lens is exceptionally lightweight and easier to travel with, so your backs can rest easy while using this lens with your camera. Most of the telephoto lenses come with reduced low light performance, but with an f/2.8 aperture, this lens is not one of them. As a result, it can capture photos with brilliant colors and sharpness even in low-light situations.
It is also very versatile in taking photos of different subjects. Whether you're taking pictures of nature, or food, or beautiful portraits- this lens is here to give you a natural-looking image with a ton of background blur because of the lower aperture. This lens is a must for someone looking to create a natural-looking perspective in their photos.
Specifications
Lens Type: Telephoto
Maximum Focal Length: 105 millimeters
Minimum Focus Distance: 1.03 feet
Focus Type: Ring-type Ultrasonic
Aperture Range: f/2.8 to f/32.0
Summary
If you're looking for a low-light telephoto lens, then the Nikon AF-S VR 105mm f/2.8G might be the lens you're looking for. With natural bokeh producing capabilities and superior color reproduction, we like this lens a lot.
4. Best Prime: Tokina 11-16mm f/2.8 AT-X116 Pro DX II
For those wondering why we haven't introduced a wide-angle lens to the list still, this is your answer. The Tokina 11-16mm f/2.8 is a trendy wide-angle lens between the novice and pros alike. And we're going to tell you all about it.
One of the best features of this lens is the low-dispersion glass elements with two separate aspheric glass that enable the lens to achieve excellent contrast in all of the photos while maintaining a reasonable amount of light balance and saturation even in low light situations.
The exclusive focus touch mechanism enables photographers to switch between autofocus and manual focus instantly by snapping the focus ring toward AF and MF quickly. This shows their intention of giving the photographers a choice for their convenience. Moreover, this ultra-wide-angle lens also comes with a bright aperture of f/2.8, meaning that this lens is pretty usable even on the lowest of light with accurate focus and colors.
Another thing that many professional photographers find helpful is the silent operation of the lens because the internal motor is calibrated for making as low noise as possible while focusing on subjects. The internal motor also comes with an AF feature, which is beneficial for many Nikon cameras that do not have any sort of AF driver.
Specifications
Lens Type: Wide Angle
Maximum Focal Length: 16 millimeters
Filter thread size: 77 millimeters
Focus Type: Autofocus
Aperture Range: f/2.8 to f/22.0
Summary
Good wide-angle lenses are hard to find, and most of them are not up to the mark if you're looking for a good photo. However, the Tokina 11-16mm f/2.8 didn't disappoint us on this aspect, and we're comfortable recommending this product.
5. Best for the Price: Nikon 70-300mm f/4.5-5.6G ED IF AF-S VR
For people looking for a fantastic sports and wildlife lens without breaking your bank, this might be your best choice. The Nikon 70-300mm f/4.5-5.6 VR lens comes with extra-low dispersion glasses that are constantly being used in the professional lenses produced by Nikon.
It is quite a lightweight lens suited for people on the run, primarily for wildlife photographers who want a versatile telephoto lens for their endeavors. Furthermore, this lens can work on both FX and DX cameras of Nikon, meaning whether you have cropped sensor or a full-frame body, this lens has got you covered.
With the field of view of 105-405 millimeters on the cropped sensors, you can get an excellent reach for distant subjects by using this lens.  Moreover, it comes with Nikon's proprietary 'Vibration Reduction II' (VR II) technology, which enables this lens to get four stops of light over standard lenses at low shutter speeds.
What this means in practice is that it opens a whole new world of hand-held shooting even in lower light, which enables hikers and people in the run to capture beautiful shots without ruining them with motion blur.
Although this lens is quick to focus in bright lights, it had some troubles in lower light during our testing. Especially when it reaches the aperture of f/5.6, it can produce softer shots in low light because of the focus hunting issues.
Specifications
Lens Type: Telephoto
Maximum Focal Length: 300 millimeters
Filter thread size: 67 millimeters
Focus Type: Ring-type ultrasonic
Aperture Range: f/4.5 to f/32.0
Summary
For the wildlife and sports photography enthusiasts out there, this is probably the best zoom lens for Nikon D90 if you're on a low budget. This lens will serve you well if you know how to use it.
6. Best Prime Lens: Nikon AF-S DX NIKKOR 55-300mm f/4.5-5.6G
The Nikon AF-S DX NIKKOR 55-300mm f/4.5-5.6G is a relatively reasonably priced, lightweight, and small-sized lens that offers high-quality zoom photos. This lens is excellent for people who don't have a full-frame camera but still want a high-quality image with a much better reach than the typical 200mm telephoto lenses.
Optical performance of this lens is superb for its price, It comes with 17 lens elements, and two of them are ED, and one of them is HRI. In simpler terms, the lens can produce higher-definition images in longer zoom without the average fringing and color displacement seen on other lenses.
It also comes with Nikon's new VRII system, which promises four-stop better performance in lower light situations. The auto-focus accuracy of this lens is quite decent at this price range, but focusing is relatively slow, especially in lower light conditions.
The ergonomics of this lens are on point; the zoom ring is big and easy to handle. It's also exceptionally lightweight and easy to handle. The manual focus works but is not recommended, as it is pretty hard to use and often produces blurry images.
Specifications
Lens Type: Telephoto
Maximum Focal Length: 300 millimeters
Filter thread size: 58 millimeters
Focus Type: Micro-type ultrasonic
Aperture Range: f/4.5 to f/32.0
Summary
The Nikon AF-S DX NIKKOR 55-300mm f/4.5-5.6G is a decent telephoto lens considering the price range. So if you're looking for a good quality telephoto lens, this won't let you down.
7.Best Bang for the Buck: Nikon AF-S DX NIKKOR 35mm f/1.8G
For the last entry on our list, we bring you the Nikon AF-S DX NIKKOR 35mm f/1.8G. This might be worthwhile to look at for those looking for a sharp, bright prime lens to add to your camera kit.
Let's start with the ergonomics. This lens is very small and extremely light coming in at 7.1 ounces. Although the lens is light, the construction feels sturdy- the lens barrel is made out of polycarbonate material, while the mount is entirely made out of metal.
Autofocus works flawlessly in our testing; it is fast and picks up subjects quite well. However, the manual focus is a bit disappointing, and it feels rough when you're turning it. It also makes a little bit of noise while focusing, but nothing distracting.
This lens is sharp, very sharp, in our opinion. Even when the aperture is wide open, the subject is clear and produces a clean-looking image. You might notice some slight barrel distortion, around 2.3 percent, which is quite low for a lens this size.
If you're looking for silky smooth bokeh in your photos, this lens is all up for it. With its f/1.8 wide-open aperture, it can make even the most bokeh focus person happy. Moreover, the low light performance is quite good because of this aperture.
Specifications
Lens Type: Wide Angle
Maximum Focal Length: 16 millimeters
Filter thread size: 77 millimeters
Focus Type: Autofocus
Aperture Range: f/2.8 to f/22.0
Summary
The Nikon AF-S DX NIKKOR 35mm f/1.8G is probably the best prime lens you can find in this price range. Despite some shortcomings, the affordable price makes it a steal.
What Should You Look For Before Buying A Camera Lens?
There are multiple things to look out for while you're buying out that new shiny lens for your camera. Unfortunately, most of the lenses have similar-sounding names along with some hard-to-understand suffixes and quite a lot of price differences that could make even the most professional photographers confused.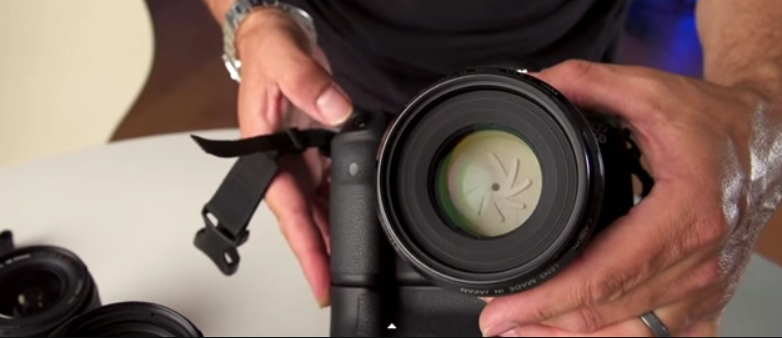 We're here to help you out. Following are things you should check out while you're buying a new lens.
Compatibility with Camera
Lenses are designed with a particular camera in mind. For example, it could be prepared for an FX sensor, a full-frame, or a DX sensor, which is cropped frame. Check out your camera model and determine beforehand which type of sensor your camera has.
Aperture
Aperture is an important thing that depends on your need and photography style. If you want shallow DOF with superior low light capabilities, you should go with a lens that has lower apertures.
On the other hand, if you're looking for a telephoto lens with landscape photography or wild-life photography in mind, go for a higher aperture camera. Some cameras have variable apertures depending on the zoom level.
Image Stabilization
Image stabilization is a technology that offers you sharper photos without motion blurs, even at slower shutter speeds. For your new lens, you want image stabilization as a feature.
Size and Weight
Lenses come in various sizes and weight classes. For example, telephoto lenses are usually heavy and come with multiple layers of glasses, while prime lenses are pretty light because of the lack of glasses inside them.
Focus
Most of the lenses come with a built-in switch for changing from manual to auto-focus with a click of a button. However, some of the cheaper lenses don't have auto-focus options. If you're looking for a new lens, autofocus should be one of your top priorities.
Build Quality
Lenses are expensive, and you want to hold onto your lens for a long while. Build quality is quite an essential aspect for lenses which many people easily forget. You'd want your lens to be sturdy and durable for prolonged use so that they don't break after a while.
Lens Coatings
Lens coatings are usually reserved for expensive and professional lenses. For example, nanocrystal coat technology in Nikon lenses ensures a sharp image without issues for ghosting and lens flares. This is not as important for low-priced lenses, but you're spending a fortune; you'd want a good quality lens coating on the glass.
How To Use Camera Lenses
Using a camera lens is a skill that comes with using a particular camera lens for a long time. Of course, you'll learn more as you use it more, but some aspects will help you get comfortable with the lens you're using fast.
Use variable aperture options for finding out what works best for you.
Try out different zoom ranges for getting the perfect shot
The closer you are with the subject, the better
Keep using one lens for a long time
Try mix and matching different settings to get different results
Start with a prime lens to get the best feel of how everything works
Frequently Asked Questions (FAQ)
How long do camera lenses last?
It entirely depends on the usage and how careful you were while using it. Most of the camera lenses last for around five years.
Is Nikon D90 a full-frame camera?
Nikon D90 comes with a DX-APSC sensor, which means it is not a full-frame sensor.
How many times magnification is a 300mm lens?
300 mm lens usually offers zoom ranges depending on the minimum focal length. For example, if your camera has a 50mm minimum focal length, then the magnification would be 300/50 = 6 times.
What is the 70-300mm lens good for?
70-300mm telephoto lenses are suitable for sports or wildlife photography.
What lenses are called wide-angle lenses?
Lenses that have a focal length less than 30mm can be described as wide-angle lenses.
How old is the Nikon D90?
On August 27, 2008, Nikon introduced the Nikon D90, a 12.3 megapixel DSLR camera. . Nikon has replaced the Nikon D80 with this new entry-level DSLR. It sits between entry-level and professional DSLRs.
Final Words
We've talked a lot about the best lens for Nikon D90 camera, and the list is quite versatile. So whether you're looking for a prime lens, a telephoto, or something in between, we got you covered.
Although, we'd recommend some lenses more than the others. If you're looking to get the best bang for your bucks, then Nikon AF-S DX NIKKOR 35mm f/1.8G is the one you should look for. However, for a more versatile option, we suggest you go with Nikon AF-S DX NIKKOR 18-300mm f/3.5-6.3G.
Hope you had an informative read about our prime selection for the best camera lens. Here's to you taking the perfect shot next time with your Nikon D90 camera!